ENJOY AN INTENSE FLAMEEXPERIENCE WITH OUR UNIQUE VISUAL FIREPLACE
With the new CLEARion™ Elite series from Napoleon, you experience the flames in a special way: this electric fireplace is our first see-through version with a unique privacy function! When needed, you can switch between transparent, semi-transparent or completely opaque. The two models in the CLEARion™ Elite series heat up to approx. 25 square metres and give the room a relaxing atmosphere with their beautiful play of flames.
BE INSPIRED BY THE CLEARion™ ELITE SERIES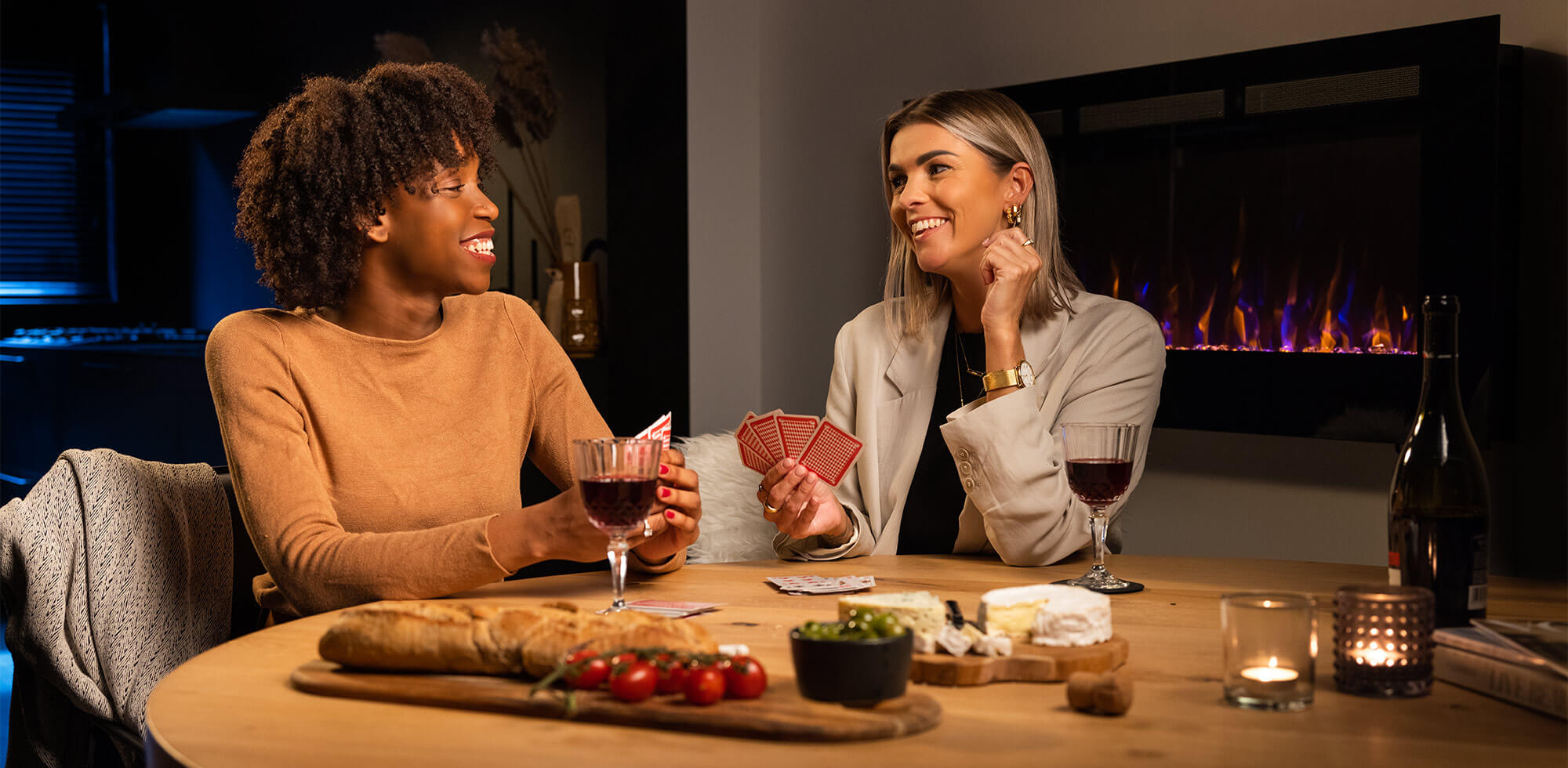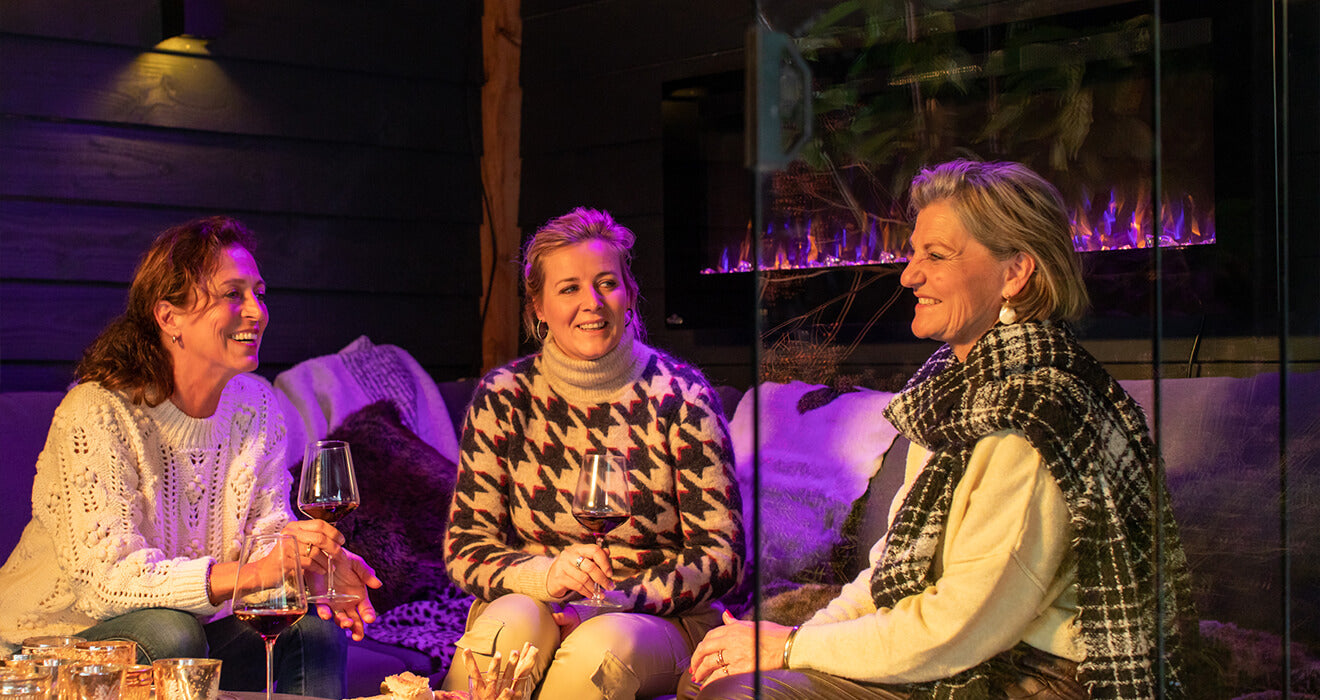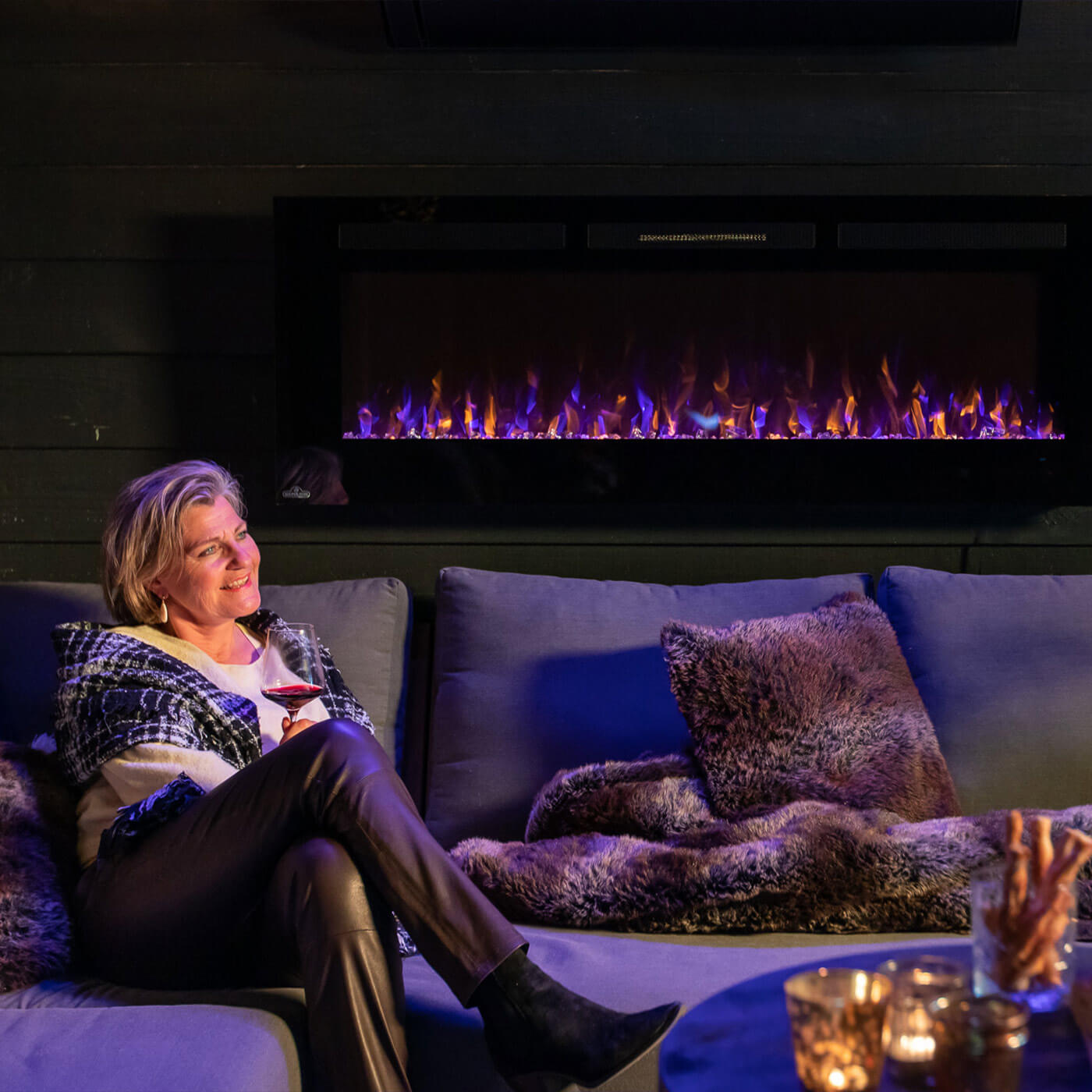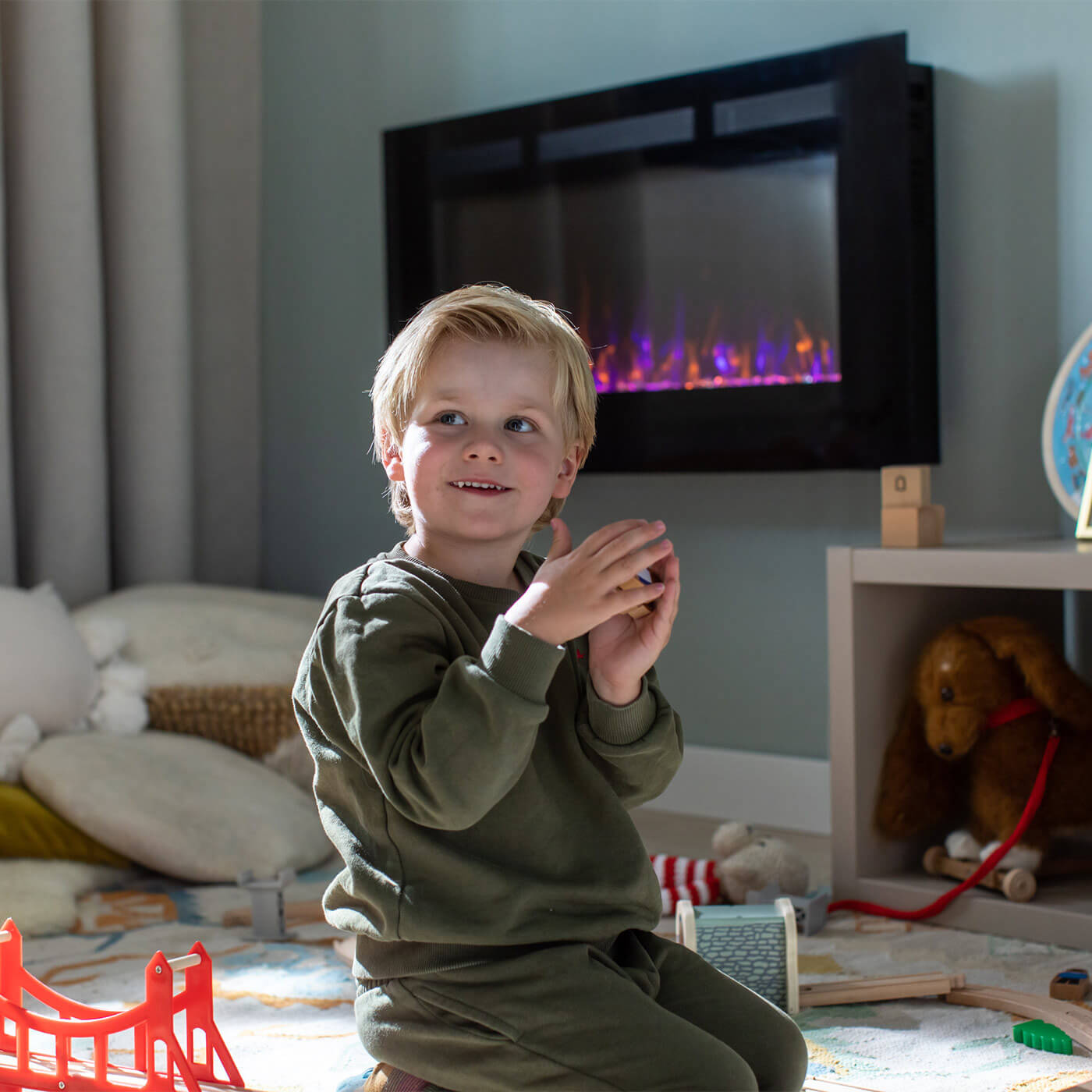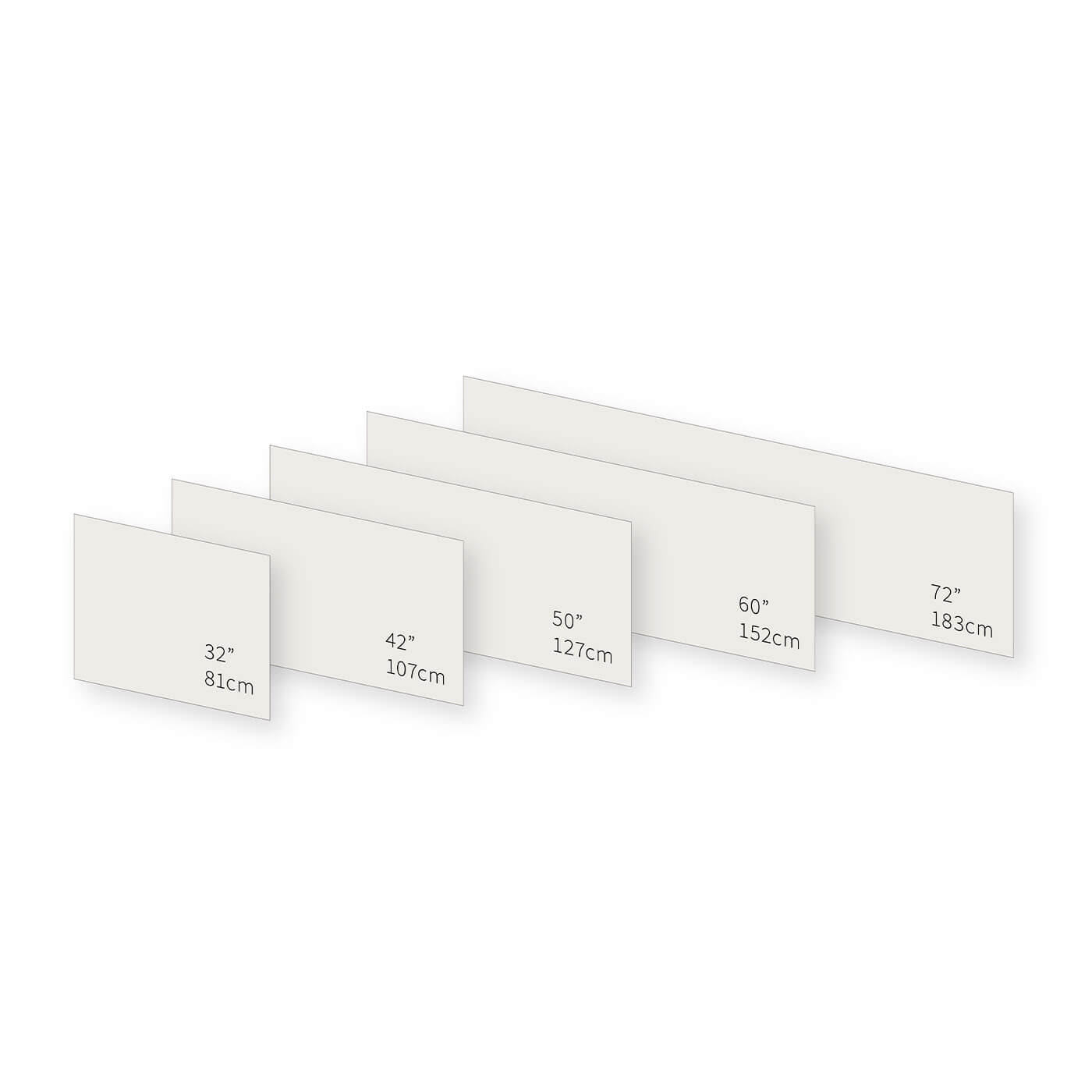 Key Features of the CLEARion™ ELITE SERIES
- Intense flame experience
- Unique privacy feature
- Heating capacity: up to 2,000 watt
- Flame colours: orange, blue or a combination of both
- Flame strength and height adjustable in five stages
- Heats up to 25 square metres
- Fifteen different ember bed options
- Adjustable flame speed

Two Screen Widths
The CLEARion™ ELITE series allows you to enjoy two widths (127 cm and 152 cm) on both sides of the fireplace. Both the 50-inch and 60-inch versions provide an atmospheric play of flames within a wide field of view.
Atmospheric Colours
Like many Napoleon series, with the CLEARion™ Elite series, you can choose between a warm orange, a cooler blue or a combination of both – now visible from both sides of the fireplace. The durable and high-intensity LEDs give your living space a special atmosphere, designed to complement your mood.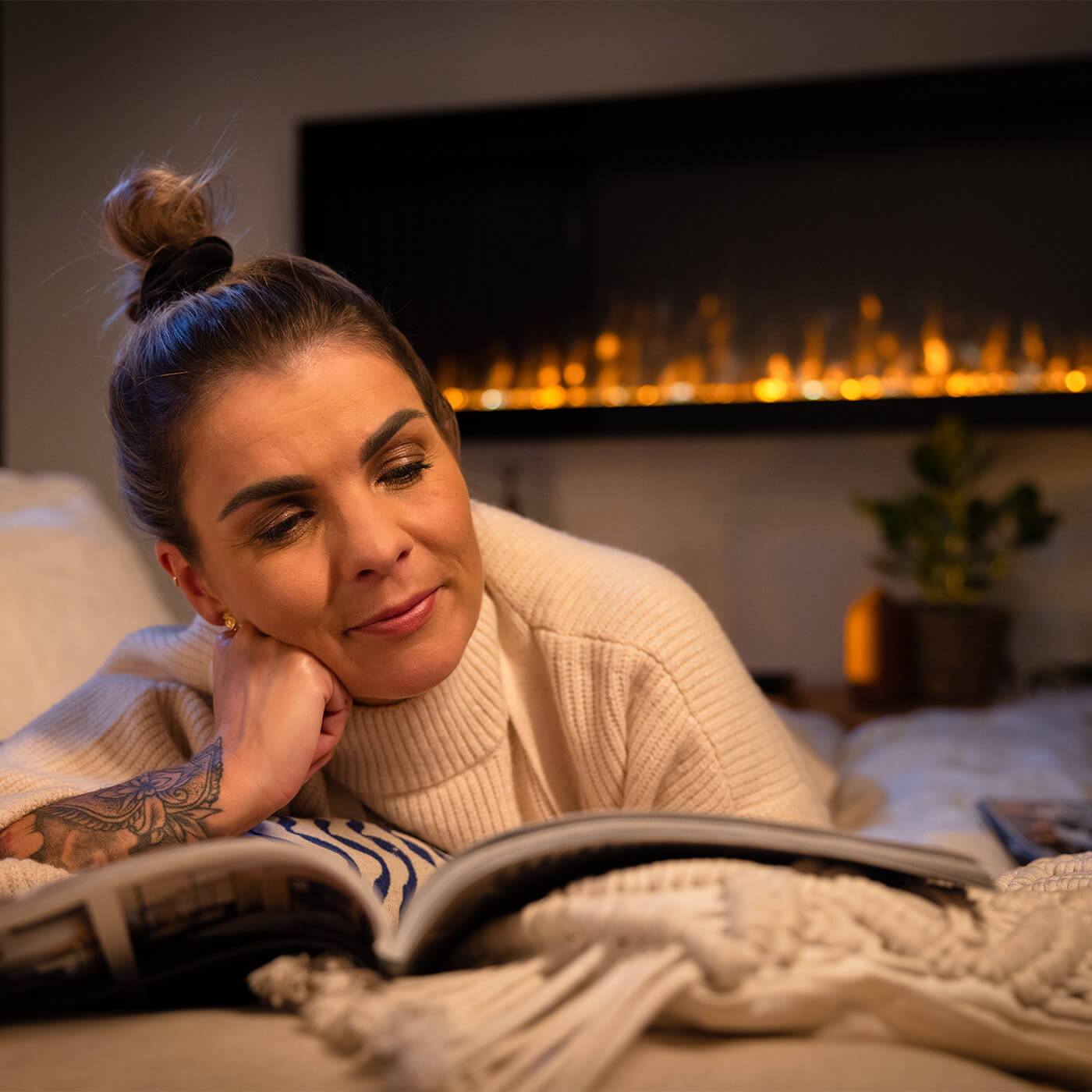 Unique Privacy Feature
The fireplaces in the CLEARion™ Elite series have a unique additional feature: by touching a button you can switch between transparent, semi-transparent or completely opaque. It offers you more privacy and creates a room divider whenever you want it.
Heating And Ventilation
Both models in this series have a heat output of 1,000 watts per side, 2,000 watts for both sides. Separate heating control is possible on each side. The heating element can also be turned off.
Control On Both Sides By Just Touching A Button
You can easily control the strength and colour intensity of the flames in the electric fireplace with one of the two supplied remote controls or the touch panel. You can also control the heating by touching a button, you can even adjust each side of the fireplace separately.
More than electric
Napoleon Premium Fire.
You can create the perfect atmosphere in your home with Napoleon Premium Fire electric fireplaces, for every type of home and style of interior. We bring fire to a new dimension. The various options in our range of electric fireplaces, design elements and simple controls mean that you can enjoy a special experience with fire that suits every mood. Enjoy special experiences with fire that suit every mood. Surprise yourself and others around you by making your home an atmospheric place, with Napoleon Premium Fire.